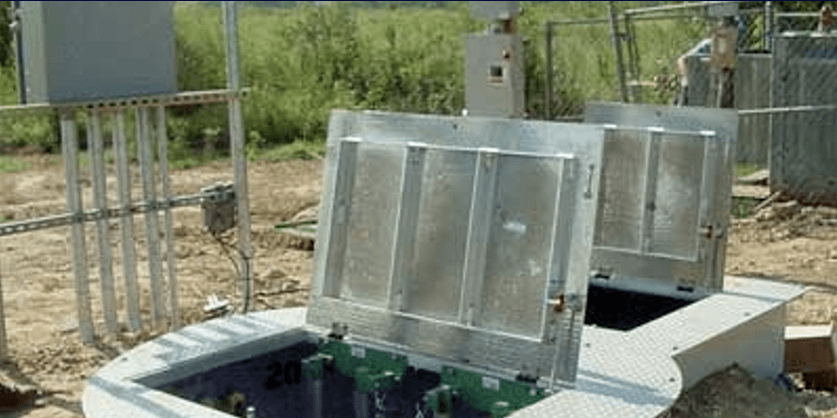 Lift Station failures can result in bad odors and corrosive gases and liquids that can damage pipes. In order to avoid wastewater overflow/emergencies, regular maintenance is recommended. Monthly or quarterly maintenance is essential for extending the life of a Lift Station while reducing energy costs. Frank Gay Commercial goes through a comprehensive checklist when working with Lift Stations and has the industrial technology to make maintenance easy.
Pumps:
Check to make sure the pumps and rail system is set correctly and still intact.
Run pumps to verify they are pumping.
Check pump readings for time of usage to make sure they are being used equally.
Check the amp draw on the pumps to insure they are running properly.
Pulling pumps to verify they are clear of any foreign objects or debris.
Controls:
Verify the panel has proper voltage to the control system.
Verify the panel and controls are working correctly and automatically.
Verify the alarm works visually and soundly.
Floats & Valves:
Check the floats are all operational and set to the correct elevation for the system.
Check to make sure all valves are working properly.
System:
Check the wet well to make sure that there is no buildup of grease and foreign debris in the tank.
If the system is full of grease build up or debris the system can be washed and cleaned out with a Vactor truck.
To receive a free maintenance quote or to request service, call Frank Gay Commercial at 407-777-225