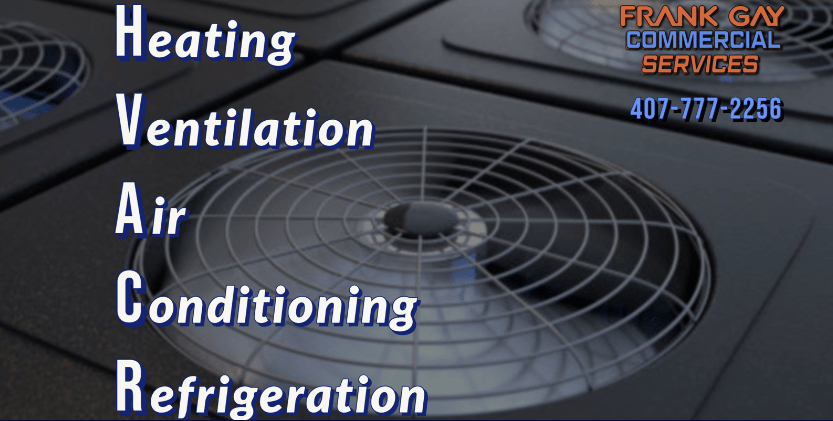 Frank Gay Commercial has been in the HVAC-R industry for years but what exactly is HVAC-R? Read our FAQs here!
What is HVAC-R?
HVAC-R stands for heating, ventilation, air conditioning, and refrigeration. While HVAC and refrigeration are two different systems, they are grouped together since both regulate temperature and control humidity. Both systems also use similar parts such as condensers, evaporators, and compressors to work with changing temperatures.
What are some different types of HVAC-R equipment?
Single Split- Heating and cooling system with an indoor and outdoor unit. Each part of this system is not centralized and can function if another part stops working.
Multi-Split- Similar to a single split system but it includes heat pumps which saves money on energy. Multi split systems also have sensors to sense temperature changes.
VRF- VRF systems are better for larger spaces as some can heat and cool different rooms at the same time. They are easy to install and reliable.
Walk-In Cooler/ Freezer- Both units store and keep food cool but walk-in freezers operate below 0 degrees Celsius and have heated doors to keep the unit from freezing shut.
How are commercial and residential systems different?
Commercial units tend to be larger in size. In terms of HVAC, commercial units are placed in different locations and can be placed on top of the property. Commercial refrigerators usually do not have many shelves or cabinets like home refrigerators do.
Commercial units also have more complex functions and demands placed on them. Due to these differences, it is best to call a licensed technician to maintenance your system.
When should you service HVAC-R equipment?
Frank Gay Commercial recommends that your unit should undergo preventative maintenance at least twice a year. The age and size of your unit may influence how often service should be done. Here at Frank Gay Commercial, we have an operation checklist to ensure the protection of your system. If you are unsure about how often your unit should be serviced, give us a call!
How do we service HVAC-R systems?
Frank Gay Commercial has been leading the HVAC-R industry for 45 years! We ensure our licensed techs provide you with a report of the working condition of each part of your commercial system so you can have peace of mind about your service. Our preventative maintenance plans are also overseen by dedicated account managers who can answer any questions you may have along the way.
As part of your service, we inspect any electrical and non-electrical component of your system for wear and tear and efficiency. We also clean and lubricate any part that needs it while checking for leaks or any problems that could be resolved sooner rather than later.