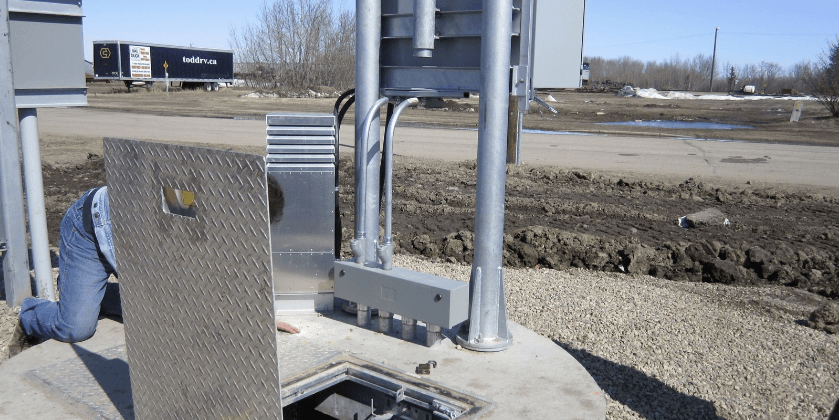 On our social media, we recapped the benefits of investing in lift station monitoring (which will be further detailed in this blog too) but what exactly is lift station monitoring? Frank Gay Commercial specializes in lift station maintenance and offers lift station monitoring alongside experienced techs and a brand new Vactor truck.
Lift stations are essential to keeping our city clean as they move wastewater from lower elevations to higher ones through pipes and pumps. Electronic lift station monitoring uses sensors to detect high water levels, runtime, and more. Digital monitoring also comes with a running log of pump activity, this way you can stay updated with key metrics on how the system is performing.
So how can lift station monitoring benefit your system? A system failure can result in contaminated water, high repair costs, overflows, and even fines due to environmental impact. Lift station monitoring gets ahead of any potential issues by keeping track of pump cycles, valves/piping, and power supplies. Addressing system failures early can extend the lifespan of your lift station and curb expensive costs that come with delaying maintenance. If any problems arise, an experienced crew is immediately notified to head to the scene.
Gain some peace of mind by partnering with a team that can offer you 24/7 protection and quarterly site visits/maintenance.
For pricing and a free evaluation call 407-777-2256 today!