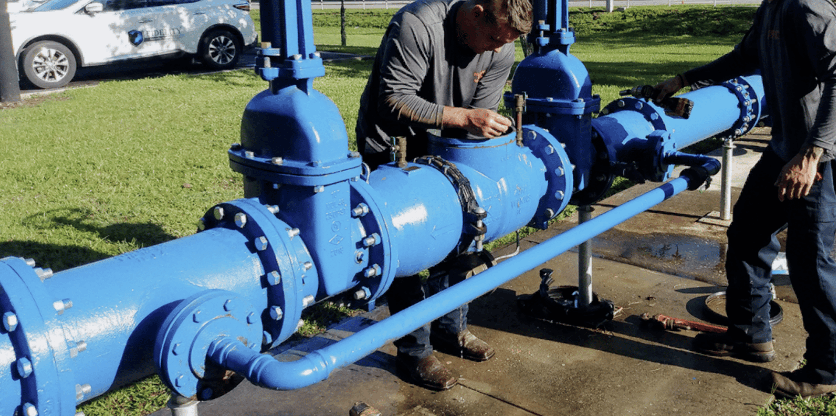 Frank Gay Commercial has been working in the plumbing industry for 45 years and every year the importance of maintaining and repairing backflows remains the same. Back flow ​in water occurs when the direction of water in a plumbing system is reversed. ​A backflow preventer stops this from happening by only allowing water to flow in one direction. This is done with the help of a flap that opens to let water through and closes if water is pushed back in the opposite direction ​known as a check valve. ​A backflow test should be done bi-annually or annually to verify that the check valves are working properly.
Backflow preventers are essential for the health and safety of those in your commercial space. A ​back flow of water in a water system causes water ​that could get contaminated with bacteria to flow back into the plumbing system. This can cause illness associated with bacteria like E. Coli, salmonella, and hepatitis.
As changes in water pressure can cause the system to malfunction ​or appear not to be working correctly, backflow testing is necessary to ​verify the device is working properly to avoid the ​possibilities of polluting public drinking water. If you notice your water has a yellow or brown color, a sulfur smell, and/or a bad taste, it is possible your backflow preventer needs repair.
If this happens make sure to call 407-777-2256 for a quality Frank Gay inspection!